The first days of the project were characterized by a constant research on the alchemy of emotions, concept evaluation and a steady expressive follow up. The whole group was introduced to an improvisation per task system and forced to get deeper involvement into topic. Later their took what was created during first days of the project and constructed that into main performance, which became a puzzle of all of the participants experiences, emotions, wishes and fears.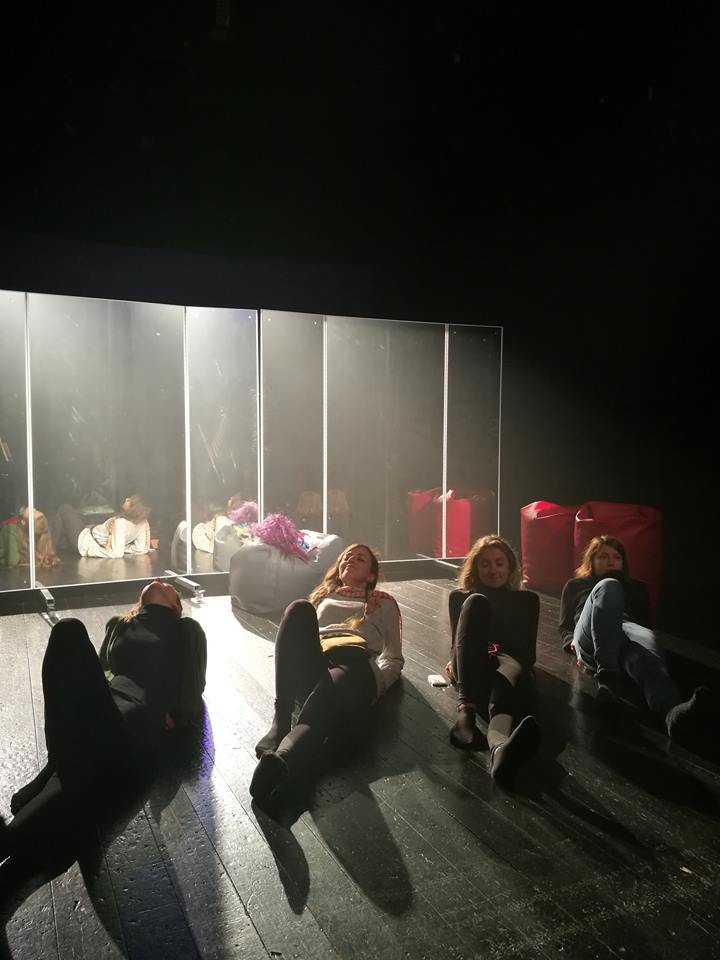 Performance day was very exciting to each and for all at the same time. Finally they've had to show what was created during this short, but extremely productive period.  And it went just magically. This small and cozy theater was full, people where clapping and natural discussion on the racism and discrimination topic started. So it can be said, that they really made an impact.
And finally, after intense period, time for reflection and relaxation came. So for the last day all this artistic bunch packed their backpacks, said good bye to Kaunas and went to explore Lithuania capital – Vilnius. It was time for side seeing, talking, planning future meetings, hugging, drinking coffee in the Lithuanian autumn sun and just reflecting about time spent in the camp.